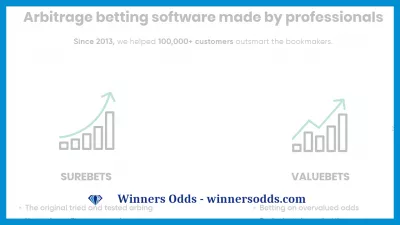 ---
---
BetBurger is an online betting platform that allows you to compare odds and search for surebets and then place a bet right through your profile on the platform.
The unique features of BetBurger allow you to effectively place sports bets with a positive expectation of winning. It is only important to understand how the platform works and start placing bets.
BetBurger online betting platform
Recently, online betting has confidently ranked first among gambling entertainment. They were popular before, but the modern possibilities of bookmakers are simply amazing. One of these services is the BetBurger online betting platform.
The server is a scanner of arbitration situations with a wide range of additional functions, special options and functions. The portal does not have a translation into Russian, only available:
English;
Spanish;
Colombian;
German;
Austrian (local German)
Greek;
Italian;
French;
Portuguese;
Chinese;
Romanian;
Brazilian.
Despite the lack of translation, you can translate the key points yourself through any online translator, and after a month of work, they will not be firmly deposited in your memory. The platform is a leader in this area. To a greater extent, the reason for this was the scanning speed and the number of scanned BCs.
Reference! A fork (arbitrage situation) is an opportunity to place 2 bets on opposite outcomes of the same event in different bookmakers in such a way that the difference in quotes will provide a guaranteed win, regardless of the outcome.
A large number of bookmakers and the speed of the portal ensure the convenience of the client. Not in the last place is safety, because bookmakers actively oppose arbers. BetBurger has the following features:
more than a hundred scanned bookmakers: 64 offices and 88 clones for pre-match games and 55 bookmakers and 81 clones for live bets;
scanning speed is 15 seconds for prematch and 3 seconds for live.
In addition to scanning arbitrage situations, the portal offers other tools, including the option to compare quotes value bets. In 2015, the site went through a restyling, thanks to which interaction with it became even more convenient. Now the portal has a good filter system, which increases the speed of working with arbitration situations, which is especially important when working in live mode. Among other things, the interface is extremely simple and straightforward even for a beginner. It is possible to work via a smartphone or tablet.
The arb calculator available on the server can calculate not only events with two outcomes, but also with a large number. For professional bettors who want to consistently earn on surebets without the risk of cutting the account, this will be an excellent tool.
To facilitate the process of work, the well-thought-out warning system pleases. You can customize them as you like.
Attention! BC clones are portals that use painting along the lines of other offices in their work. But the clones themselves may differ externally, in rules or other features in comparison with the original bookmaker.
Service training
The portal's management pays maximum attention to educating users on how to interact with the site and work with surebets. You can get acquainted with all sections on the official website:
To get more detailed information, you need to go to the Help Center section, where all data is broken down into categories:
What are Surebets? - Definition of surebets, their occurrence and essence;
Arbing Academy - a lot of useful information for beginners and professionals in arbitration and betting in general;
FAQ - questions and answers on the most relevant topics;
Manual - features and functionality of the portal;
Blog - articles with various tips and advice on the conclusion of sports bets and surebets;
Forum is a section where you can communicate with other users of the system.
Important! Fork shoulder is a common concept that implies variants of opposite bets that form a fork.
Registration and Login
To become a full-fledged member of the portal and use all the features of the service, you must register. To do this, in the upper right corner of the screen, click on Login, a login form will appear, but to register, you must click on the create new account link. The user will be redirected to choose a subscription option. There are three packages in total: prematch, live and prematch + live.
Subscriptions are offered for 1, 7, 30, 180 and 360 days. Depending on the package chosen and the subscription period, its cost will also vary. For payment, you can choose the following methods:
VISA and MasterCard;
Skrill;
Neteller;
Rapid;
Bitpay.
For more information about the possibilities of bundled subscriptions, follow the link.
Client panel
After paying for the selected tariff, each user is provided with login information. The left part of the personal account is given under the settings panel for scanning results. Arbitrage situations can be filtered by event start time, percentage of income, profit index (ROI), or go to the results of a corridor scan. Notifications can be text or voice.
There is a surebets calculator, which can not only calculate the leverage of a sureb, there is an equally popular and effective close odds option. The option will be extremely relevant in cases where the quotes for one of the arms of the fork have become less, you will urgently need to select another bookmaker.
It is possible to hide a certain arbitration situation or a bookmaker's office completely from the list of results.
Additional options
To make online betting more likely and more profitable, the server offers several additional features.
Arb Helper. Innovative development BetBurger, which allows betting in the bookmaker, directly according to the results given by the calculator. This is an additional plugin that can be downloaded from the official website.
Integration with Betfair bookmaker. Thanks to this option, the bettor can link accounts, thanks to which you can get the following features:
almost instant betting directly from the BetBurger server;
simple and intuitive interface for working with bookmakers;
quick access to surebets on Betfair.
The process of linking two portals is extremely simple and even a beginner can handle it.
Quotes comparison function. The option becomes available immediately after registration. Scanned bookmaker quotes and best positions are offered as a table. The user only needs to select an event and a market, and the service will independently find a suitable quote.
mobile version
In addition to the full-scale version, it is also possible to work with smartphones and tablets based on Android and iOS. A responsive site easily adjusts to any screen size. As for the technical part, all the possibilities and functions are fully available. Anyone, even a preinstalled browser, is enough to enter.
Thus, you can stay on the short foot with your service in any place where there is a stable Internet connection.
Positive and negative sides
high scanning speed;
the ability to scan pre-match events and live bets, corridors and negative surebets;
simple and intuitive interface;
a large number of settings and filters;
3 tariffs to choose from;
a large selection of terms of subscription of tariff plans;
additional and unique features.
rather high cost of tariff plans;
some BCs can sometimes disappear from scan results.
BetBurger Platform Review
BetBurger is a fairly well-known English surebets scanner, it's a live surebets service. The scanner offers paid functionality, but its limited features are available without purchasing a data plan. The main goal of the service is to generate income from purchases of paid tariff plans, but for this it is necessary to give users a quality product.
Summing up all of the above, we can summarize that the BetBurger platform, despite the high subscription cost, is a fairly effective tool that deserves attention not only from beginners, but also from professional bettors. Rated 4 out of 5.
★★★☆☆
BetBurger Platform Review
 Despite the high subscription cost, is a fairly effective tool that deserves attention not only from beginners, but also from professional bettors.
---
---
---